ASA 101 Beginner
ASA 103 Coastal Cruising
ASA 104 & 105
ASA 104 Bareboat Chartering
One week live aboard sailing class. Learn how to sail a sloop-rigged, auxiliary powered 30'-45' sailboat during a multi-day cruise upon inland/coastal waters in moderate/heavy winds and sea conditions. Learn about provisioning, boat systems, auxiliary engines, advanced sail trim, coastal navigation, anchoring / mooring, docking, emergency operations, weather, and more.

January 7 - 13

January 14 - 20

January 28 - February 3

February 11 - 17

February 18 - 24
Member Fee: $1695   
Non-member Fee $1995
ASA 105 Coastal Navigation
Learn the the navigational theory and practices for safe navigation of a sailing vessel in coastal and inland waters. On-water coastal navigation skills elements are contained in the ASA103, Basic Coastal Cruising, ASA 104, Bareboat Cruising, and ASA 106, Advanced Coastal Cruising, in progressively increasing levels of detail.

Fee: $250
Learn to skipper a 20' - 27' sloop-rigged keelboat by day, in light to moderate winds and sea conditions. Learn basic sailing terminology, parts and functions, helm commands, basic sail trim, points of sail, buoyage, seamanship and safety including basic navigation rules to avoid collisions and hazards.

Three day course held every weekend throughout the season. Weekday classes held once a month. Echo Bay provides and excellent safe place to learn to sail, and best of all, sail with others on club boats after completing the class.

Member Fee: $650

Non-member Fee: $690

With a (1) year *Club Membership: $900.

A savings of $125.

*Crew Membership to sail with members and participate in events at Echo Bay Yacht Club.  
Learn more
After completing 101 take the helm of a larger yacht and take your sailing skills to the next level. The  Learn to skipper a sloop-rigged auxiliary powered 25'-35' keelboat by day in moderate winds and sea conditions. Learn cruising sailboat terminology, basic boat systems, auxiliary engine operation, docking procedures, intermediate sail trim, navigation rules, basic coastal navigation, anchoring, weather, safety and seamanship.
Member fee $650
Non-member fee: $690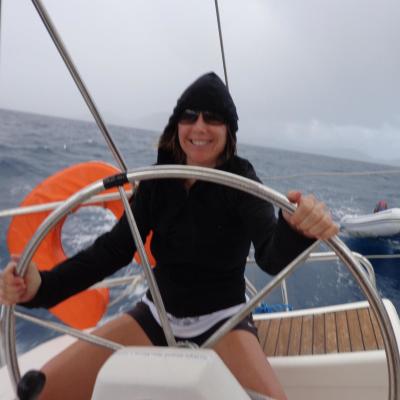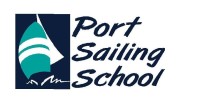 Partnership through Port Sailing  for member services and educational programs.