Two Week Sessions Begin

June 26, 2017
Echo Bay Yacht Club features it's own Junior Club House on Echo Island. Launch services operate from the New Rochelle Municipal Marina to the island. Parents drop off children at Echo Bay Yacht Club office at the New Rochelle marina. Children spend their day on the island learning to sail.  The program is open to the public and operated by Port Sailing. Students sail Optimist dinghies or larger boats based on age and sailing skills. Open beginners and experienced sailors. This is a rain or shine program with indoor activates to include boating safety, knot tying and learning the parts of the boat. Students, 11 years of age or older can complete the NY State Safe Boating Course while attending the Full Day Program. 
Perfect for a beginner sailor ages 8 to 10 years old that desire to sail Optimist dinghies. Select mornings or afternoon session. Weekdays 9 am to noon or 1 pm to 4 pm.  Four two week session start at the end of June. 
Weekdays 9 am to 4 pm. Four two week sessions to choose from. Learn to sail dinghies or larger boats based on experience or age. Students 11 years of age and up can complete the NY State Safe Boater course. 
All Full Day Program participants recieve membership in Echo Bay Yacht Club for one year. As members they can participate in member activities and receive member pricing one events.

*Junior Members must be accompanied by a parent or guardian when not participating in sailing events.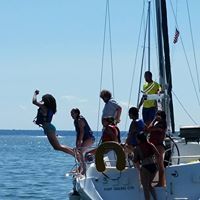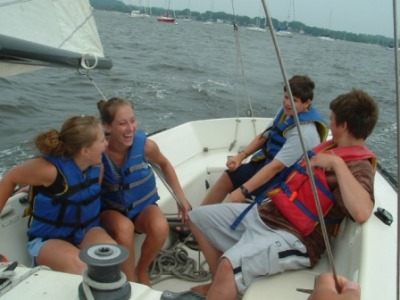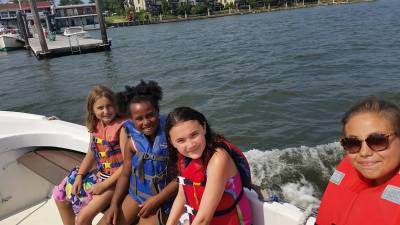 Session 1:    June 26 to July 7  
Session 2:     July 10 to July 21
Session 3:      July 24 to Aug 4 
Session 4: August 7 to Aug 18
Full Day Program

Monday - Friday, 9:00am - 4:00pm

Fee $1145

Half-Day Program
Monday - Friday, 9:00am - 12noon or 
1:00pm - 4:00pm 
Fee $572.50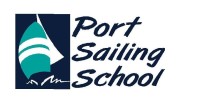 Partnership through Port Sailing  for member services and educational programs.